Why You Should Unplug Your Electric Plugs
4/1/2022 (Permalink)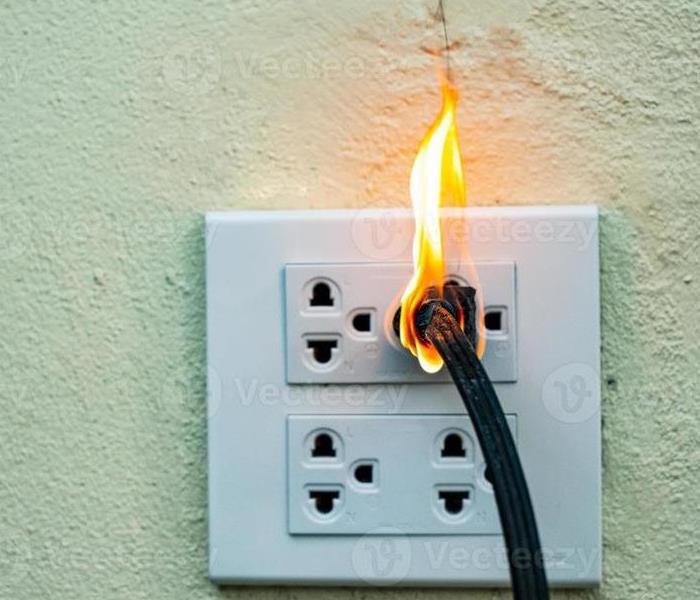 If you have fire damage to your property, contact SERVPRO of Woodland Hills for help. Call us at 818-882-4556
Leaving your electric plugs plugged in when you are gone is a waste of electricity, but not only that it is also a high fire risk if left plugged in. Overloading a single circuit with too many plugs is how fires often start. The following are some electronica and household appliances you should unplug before leaving your home.
Hair straighteners/Curlers
Hair straighteners and curlers can reach up to 350 degrees and when abandoned on the floor or a bed it can cause major fire damage.
Phone and Laptop Chargers
To avoid fire damage to home from phone and laptop charges make sure that you find a brand that you know well to ensure that they are safe. These types of devices are not designed to be plugged in all of the time. Keeping these devices plugged in constantly can weaken the cells in the battery and limit their life.
Gaming Consoles
Gaming consoles can get very hot due to them not having much ventilation. Leaving your console on for a long period of time could cause the console to overheat, smoke or even cause a fire.
When any device has electrical wiring always keep an eye on the condition and way it is running.