Choosing a Water Damage Contractor in Woodland Hills
4/7/2021 (Permalink)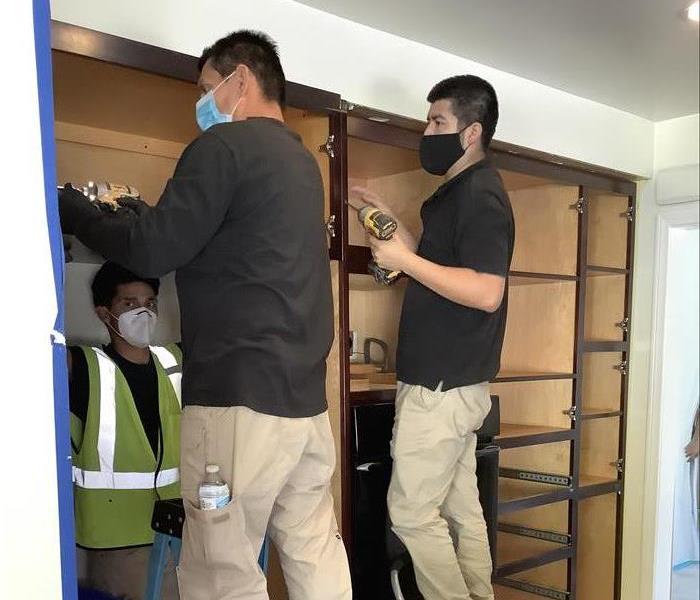 Our technicians disassembling customer's cabinets to get to the water damage SERVPRO does the job right! 818-882-4556
Did you know that insurance companies will ask you to select one of the companies from their "approved vendor list" to restore your property? At SERVPRO of Woodland Hills we are approved vendors for many insurance companies and use industry standard pricing that is fair to everyone.
It does not matter what caused your water damage because SERVPRO of Woodland Hills can help you to quickly restore your house, office, or commercial property.
We have the equipment, team, and 26 years of experience to get your property restored quickly, cleanly, and in a professional manner.
Let SERVPRO of Woodland Hills work on your behalf and ensure that you get what you need done and do not have to haggle with your insurance company.
Call 818-882-4556 Now for a free inspection.